Never Miss an Update!
Subscribe in a Reader
You can add our RSS feed to your favorite web-based, mobile or desktop news reader. If you're already using Feedly or Bloglovin', just use the handy links below. Otherwise, choose this Borrowed & Bleu RSS feed link for more RSS subscription options!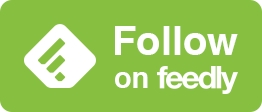 Follow Borrowed & Bleu on Feedly


Follow Borrowed & Bleu on Bloglovin'